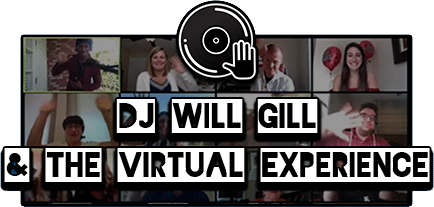 It Isn't A Virtual Party If It Isn't A Virtual Experience.
DJ Will Gill and his Virtual Team produce unique, one-of-a-kind parties for your friends, families, and co-workers. Whether it's a dance party, a head-to-head game show, or team building activities, we can be socially distant and still have fun! Check out our Virtual Graduation party below and read on to learn how to plan your own virtual party.
How Does A Virtual Party Work?
For each virtual event, clients choose one of three formats based on their guests' taste, time, and attention span:
Virtual DJ Set
It's an all out dance party. Curated for graduations, date nights, virtual wedding receptions, and birthdays. Includes a radio friendly and request friendly DJ set plus emcee engagement.
Virtual Game Show
Looking for something more competitive and interactive? This expereince includes both physical and mental challenges. Make sure to bring your thinking cap and your running shoes.
Virtual Variety Show
If you want an all out experience, explore our Virtual Variety Show options. This experience includes an interactive emcee, game show, and a DJ set. Plus choose one add-on from a variety of performers such as comedians & magicians or instructors like chefs & personal trainers. It's a virtual party full of variety, engagement, and entertainment. The reel below captures all three styles of events, wrapped up and brought to your streaming devices.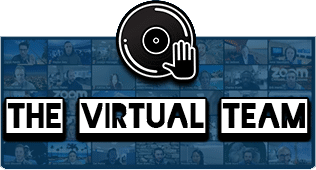 To provide the best experience, we treat each virtual party as a production. We have a virtual staff working behind the scenes to manage the technical aspects of the video call. This includes camera operations, game show production, video and chat security, and one-on-one technical assistance before and during the event. Virtual Team size varies with each event and guest count.
What's Next?
Reach out to us for a pdf containing virtual party options and rates. Email us at info@djwillgill.com or send us your info via out Contact Page. We look forward to being a part of your next event!
---
DJs! Learn how to DJ on Zoom. Here's our quick start guide to get your first sound check up and running. Learn the basic and get out on the field!