2 Great Tips Before You Shop Wedding DJ Services
As you begin to shop wedding DJ services in Los Angeles, think back to some of the weddings you've been to. The best moments are either linked to food, drinks, and dancing.
The same could be said about the worst weddings you've been to. Whether the food was bland, the open bar was only for an hour, or the DJ couldn't keep a single person on the dance floor, these 3 elements are what weddings guest most remember about a not-so-fun weddings.
As a professional who provides wedding DJ services in Los Angeles, I coach wedding couples on why it is important to put the wedding DJ and dance floor near the top of their priority list. As you begin your search for wedding DJ services here are 2 great tips to keep in mind:
Wedding DJ Services Tip #1:
The Best Wedding DJs are also Great Wedding Emcees
Before the dance floor opens, a series of important events must first take place. These events are called Formalities and include the grand entrance, the wedding couple's first dance, speeches and toasts.
If you're hoping for your guests' attention during these moments, your wedding DJ will take on the role as a Master of Ceremonies, or emcee.
An all in one DJ-Emcee is the one person who has the ability and tools to bring everyone's attention front and center. If they have enough experience, the wedding DJ will give plenty of heads up before anything starts. That way, guests can find their seats and be set, on time. Introducing honorees at the beginning of each formality is like second nature to the expert wedding DJ.
For example: as mom makes her way to the dance floor for the Mother-Son Dance Song, or even the Mother-Daughter Dance, the emcee gives a warm introduction and asks for a round of applause.
The services of a wedding DJ and wedding emcee rarely occur at the same time. Therefore, one professional can be an all-in-one powerhouse entertainer. This has become the norm for the top wedding DJs in Los Angeles.
---
Wedding DJ Services Tip #2
Book a wedding DJ for your guests, not for yourself.
Have you ever been to a wedding where it sounded like the DJ only played one genre? Maybe it was an 80s themed wedding, so you only heard 80s.Maybe the bride and groom are big festival goers, so you only heard EDM and remixes for 4 hours straight. These are the type of weddings where the bride and-or groom have decided, as far as their dance floor goes, that they want something different than a traditional wedding.
They tried to think "too outside-the-box" without considering the eclectic taste of their guests. There is nothing wrong with this decision if you know wholeheartedly that your guests are fully into your specific music.
For the majority of weddings I DJ in Los Angeles and Orange County, guests are a diverse group of people. They vary in age, culture, where they're from, and where they currently reside. All of this plays a factor in what type of music moves them.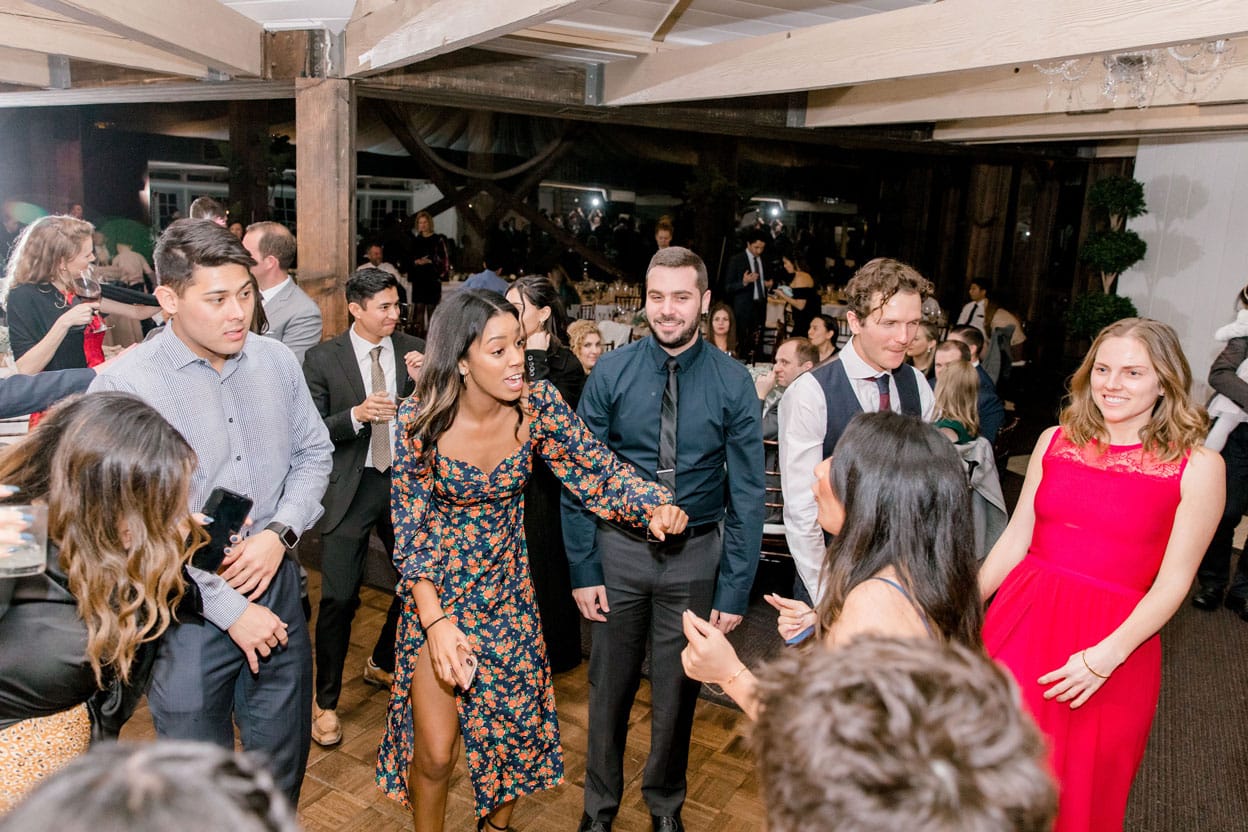 Hire a wedding DJ who has a diverse knowledge of music; a DJ who can play a wide range of genres. This type of DJ is called an
Open Format DJ
. Open format DJs are experts at moving seamlessly from genre to genre, and can cater to any type of crowd. With an open format DJ, you can have your specific "Do Not Play" songs and open format DJ will still have hundreds, if not thousands, of great songs to play for everyone. That way grandma can get down just as much as that one friend in your bridal party that always starts a breakdancing circle.
Summary
When searching for the best wedding DJ services, narrow your search to wedding DJs who also have personality on the mic.
Pro Tip: Have your DJ show examples of how they speak to crowds. They may have videos, but have them audition when you meet in person.
Anyone can be a great DJ, but your guests will need someone on the mic to keep the party on time and entertained until the dance floor opens. Book a
corporate DJ
who plays songs that your guests will enjoy. They came from all over the world celebrate with you. Let them have a few songs. Happy Hunting and Congrats on your upcoming wedding. If you are interested in learning more about budgeting for your wedding DJ, check out my article on
Wedding DJ Prices
.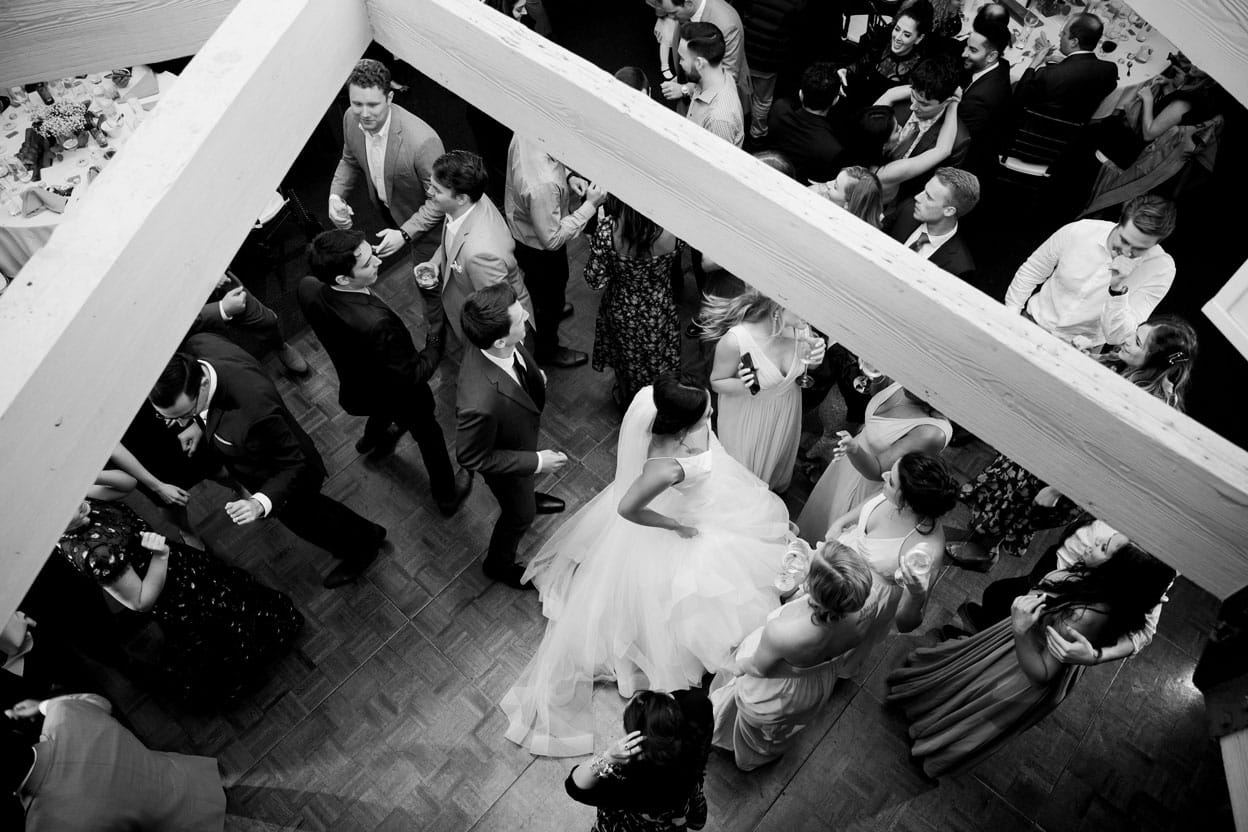 DJ Will Gill provides wedding corporate event DJ services in Los Angeles, Orange County, and beyond. He has been providing the best wedding DJ entertainment in Los Angeles and Orange County for over 10 years. As an open format wedding DJ, Engaged couples come to him not only to hire a hip-hop wedding DJ, but also a country wedding DJ in Santa Barbara. As a wedding emcee, DJ Will Gill is also a great addition to hiring wedding bands in California as he can keep the energy going during band breaks and transitions.