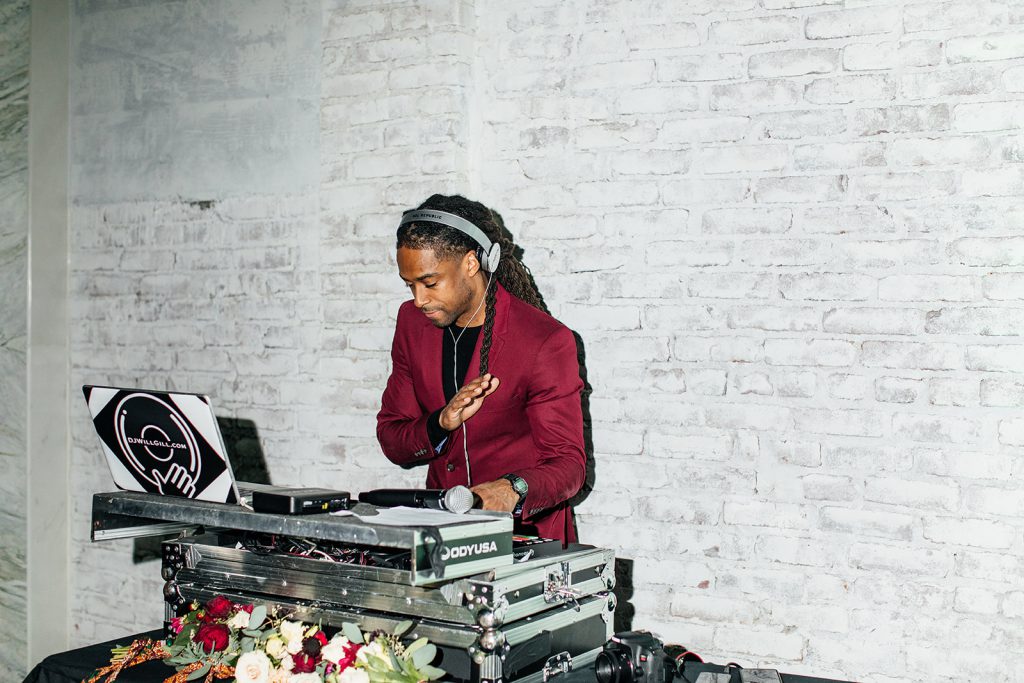 About
DJ Will Gill is a Los Angeles Wedding DJ serving Millwick, Smog Shoppe, and all venues under the Marvimon Collective. His versatile emcee and DJ style pairs perfectly with venue Millwick because of their sound system and architecture. The flowing 7,000 square foot plan allows for true open format DJ Will Gill to play to a wide range of ages and demographics. Not to mention, his emcee style on the mic combines charisma and charm.
To get a sample of his unrivaled style of wedding entertainment, please check out the video below.
Contact
If you would like to make DJ Will Gill your DJ at wedding venue Millwick, or to get rates and packages, please use our contact page. Please include your wedding date and event hours and we'll get back to you right away. We look forward to being part of your magical evening in Downtown Los Angeles!
---
DJ Background
DJ Will Gill is a unique stand alone super entertainer. In the industry, he is known as an all-in-one entertainer. Will Gill holds residencies from Southern California to Spain.
The last several Superbowl's, WIll Gill took main stage as the Fox NFL Sunday DJ. This includes Superbowl LIV in Florida.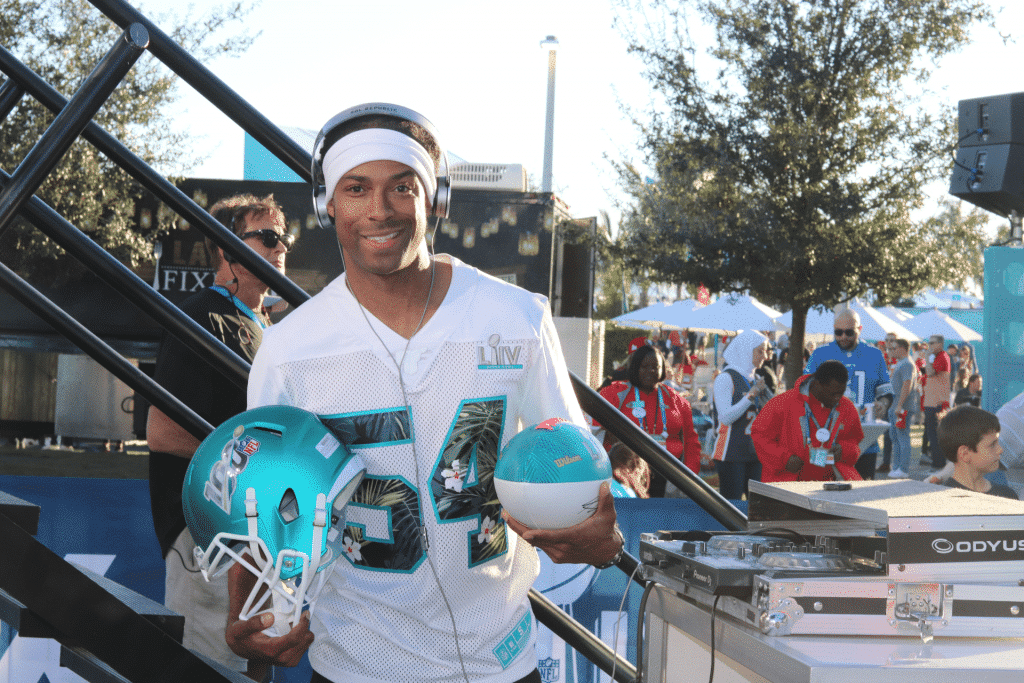 ---
Pairing DJ Will Gill with The Millwick Los Angeles
Cold Storage Warehouse Millwick is a venue unlike no other. Many 5 star reviews boast about how couples fell in love upon first entering the wedding site.
If you have not seen this venue in the heart of the arts, it is a super loft open style setting with a state of the art built in sound system. The venue offers both 7,000 square foot floor. This includes interior with a floor plan of 4,500 sq ft. and exterior with a 2,500 square foot floor plan.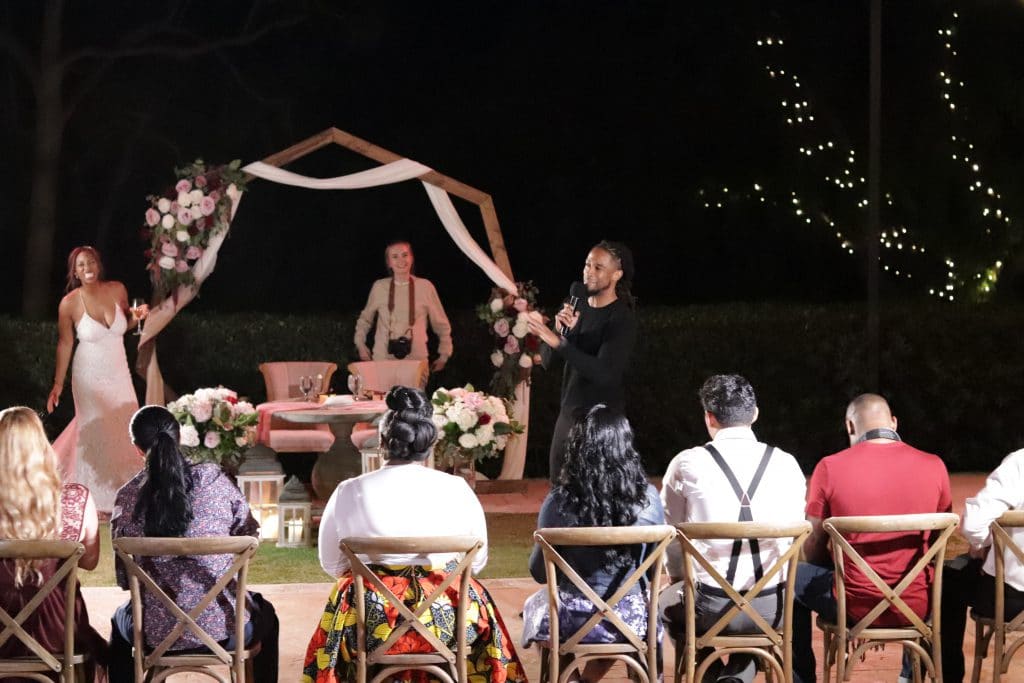 Millwick is the perfect wedding venue and private event site for up to 175 people. Live performances, ceremonies and receptions all brought the best celebrations to their outdoor garden and luxurious interior.
Most people don't know that private event DJs are also emcees. Although DJ Will Gill provides 5 star reviewed service with his music, it is the microphone and how he speaks to wedding guests that truly sets the tone for an unforgettable wedding.
What makes his performance stand out at Millwick is that he naturally has fun while mixing inside the 4,500 sq ft interior. This creates an attractive energy and spreads positivity throughout the party. All which makes for a comfortable and engaging DJ set. For a full list of his accomplishments, check out DJ Will Gill's IMDB page and DJ Will Gill's Wikipedia Page.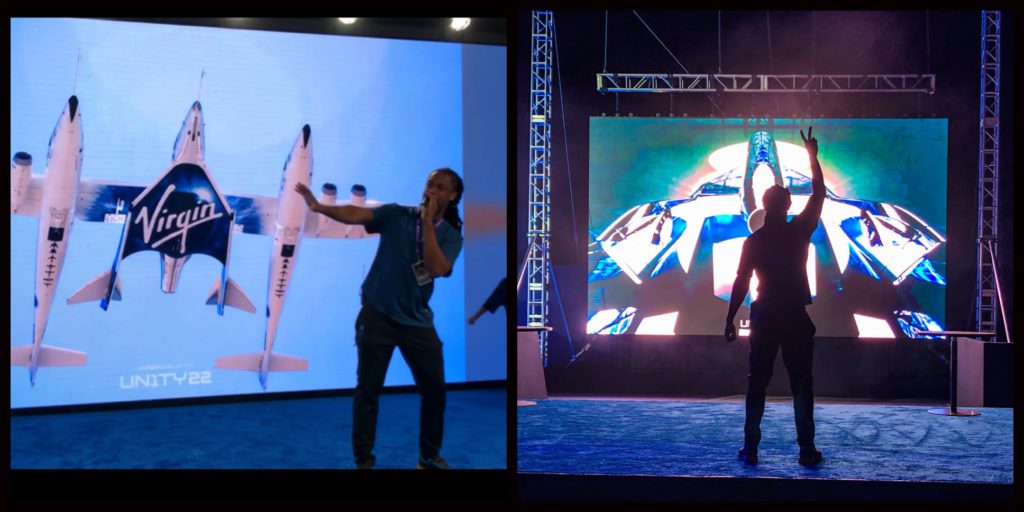 Your Perfect Wedding Venue. Your Perfect Wedding DJ.
The home for luxurious private events, outdoor wedding ceremonies and receptions exhibitions and productions is The Millwick Los Angeles. You have a blank canvas to create with. Of the 7,500 foot floor plan, 4,500 is inside. The Millwick Los Angeles handles the visuals….
DJ Will Gill handles the audio. A Professional DJ like Will Gill has the ability to seamlessly blend songs and genres. This guarantees every single one of your wedding guests can get out on the dance floor. Below are samples of his versatile mix style.
For easy streaming access, professional DJs have a Mixcloud page. The above mixes are just a small sample. For the full list of multiple genres, check out DJ Will Gill's Mixcloud DJ sets.
Home \ Wedding DJs \ Southern California \ Los Angeles \ The Millwick Los Angeles