About
DJ Will Gill is a Wedding DJ who serving Ventura County and Santa Barbara, CA. His DJ style is a versatile technique called Open Format. His emcee style combines charisma and personality. Check out the video below to get a sample of his unrivaled style of entertainment.
---
Contact
To make DJ Will Gill your wedding DJ in Santa Barbara, please see our contact page. If you would like more information on wedding DJ prices, fill out any applicable info. Include at least your wedding date, event time, and guest count and we'll get back to you right away. We are honored to be considered part of your wedding entertainment!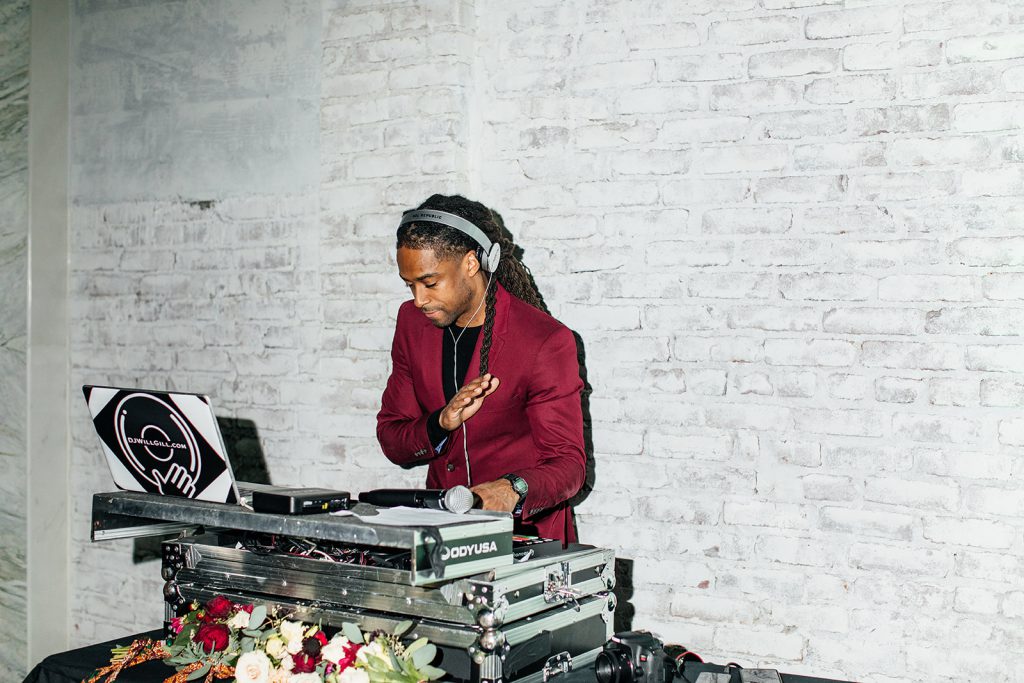 ---
DJ Background
DJ Will Gill is an American based DJ who has been able to play music for local clients from Simi Valley to Santa Barbara. His destinations abroad span as far as London and Ibiza. In July of 2021, he was named the DJ for Virgin Galactic when Sir Richard Branson's Unity 22 headed the first commercial flight to outer space.
DJ Will Gill has spent the last 3 Superbowl's spinning live for Fox NFL Sunday. This includes the last in-person NFL championship game, Superbowl LIV in Miami.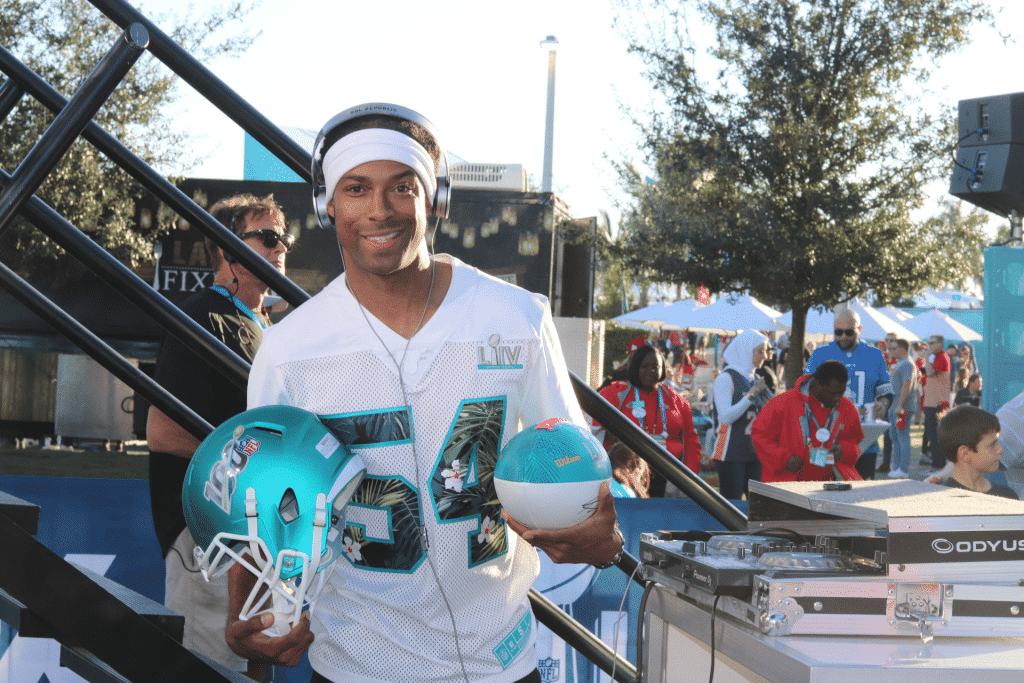 What makes his sets and artistry stand out is that DJ Will Gill naturally enjoys each event he spins. This produces an attractive energy and sense of positivity throughout the party. All of which makes for an engaging and comfortable good time. For a full list of notable DJ achievements, check out DJ Will Gill's IMDB page and DJ Will Gill's Wikipedia Page.
---
Wedding DJs Santa Barbara Mixes
Wedding DJs, Santa Barbara to San Luis Obispo, can be found far and wide. Which wedding DJ is perfect for you? The answer lies in how much value you place on the most memorable part of your wedding reception, the music. A professional DJ has the ability to blend songs and genres so well, every one of your wedding guests will have a chance at the dance floor.
Do you have a large list of potential central coast wedding DJs? Save time and energy by asking for samples of their DJ style. If you value music, your first question for a wedding DJ company should be "Where can I hear some of your mixes?".
For quick access, professional wedding DJs have a Mixcloud or Soundcloud page. The mixes featured above are a small sample. Check out DJ Will Gill's Mixcloud DJ sets for an array of open format DJ sets.
---
Wedding Emcee Background
When searching for central coast wedding services, one must remember that the best wedding DJs are also great wedding emcees. DJ Will Gill serves Santa Barbara best using his turntables. However, it is his microphone presence for wedding guests that truly sets the tone for an elegant event.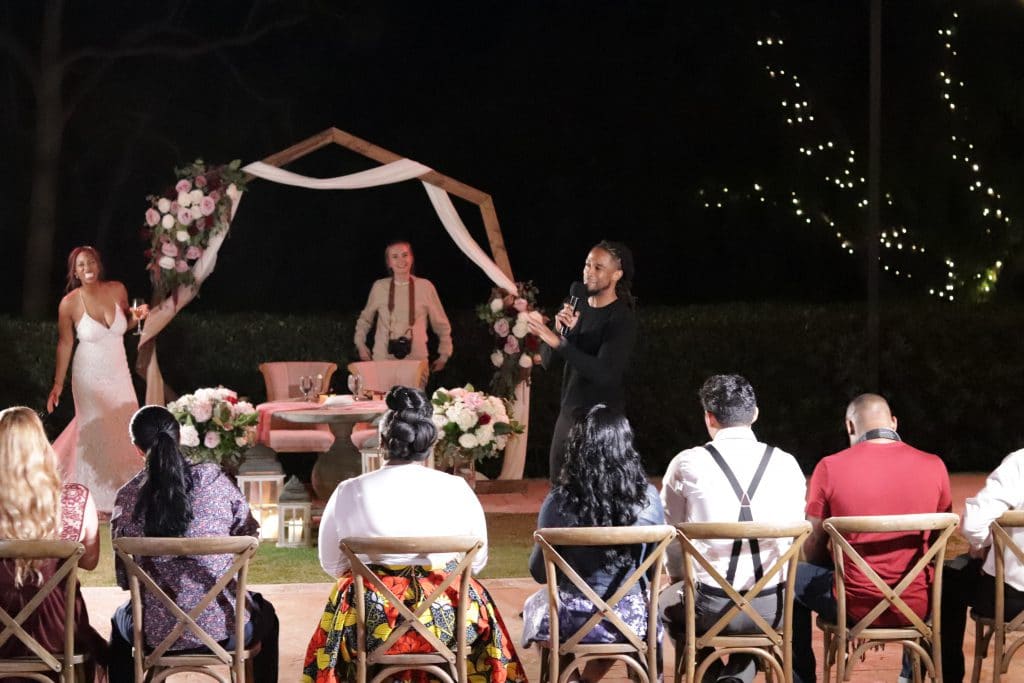 DJ Will Gill is comfortable emceeing for a group of 20 or a crowd of 500. He has honed his 15 year skill working as the crowd warmup emcee for both NBC's The Voice and The Kelly Clarkson Show.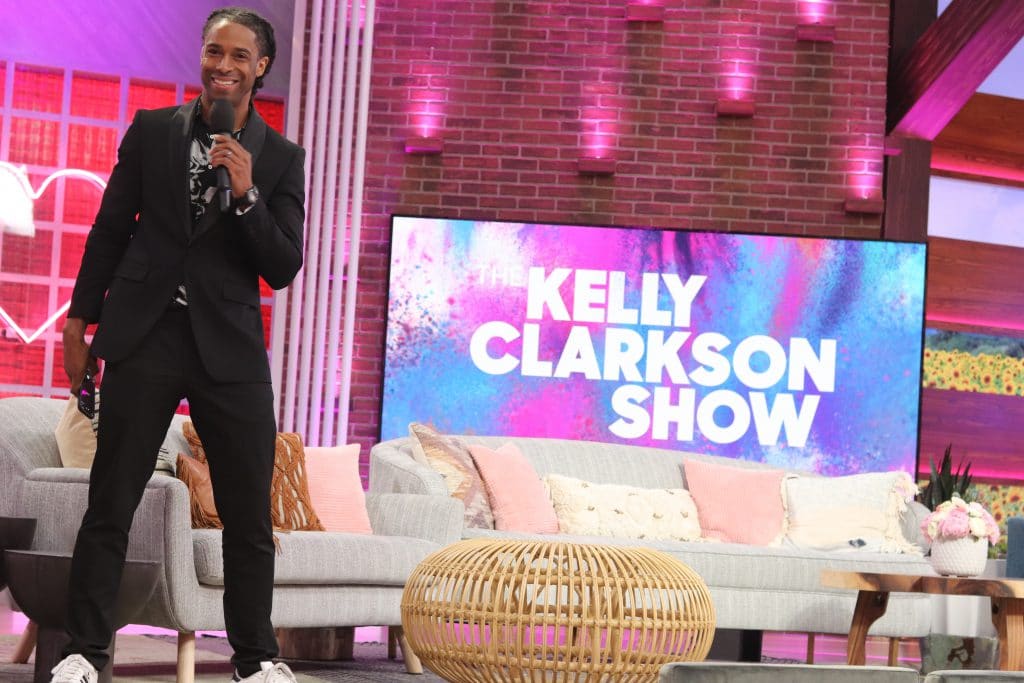 Whether an Emmy winning tv show or an elegant wedding calls for a great emcee, the job remains the same. The job to inspire energy, motivate celebration, and keep up engagement every step of the way. The ability to both Dj and emcee is what makes DJ Will Gill a versatile entertainer in a room full of versatile guests.
---
The Santa Barbara California Wedding DJ's Pivot
In 2020, the wedding industry came to a stop. Plans for all 2020 weddings halted without a sense of reconvening. Wedding planning companies and DJs alike experienced everything from indefinite postponements to full cancellations. To stay sharp and relevant, DJs based in Santa Barbara began broadcasting from online streaming platforms like Instagram Live, Twitch, and even Zoom.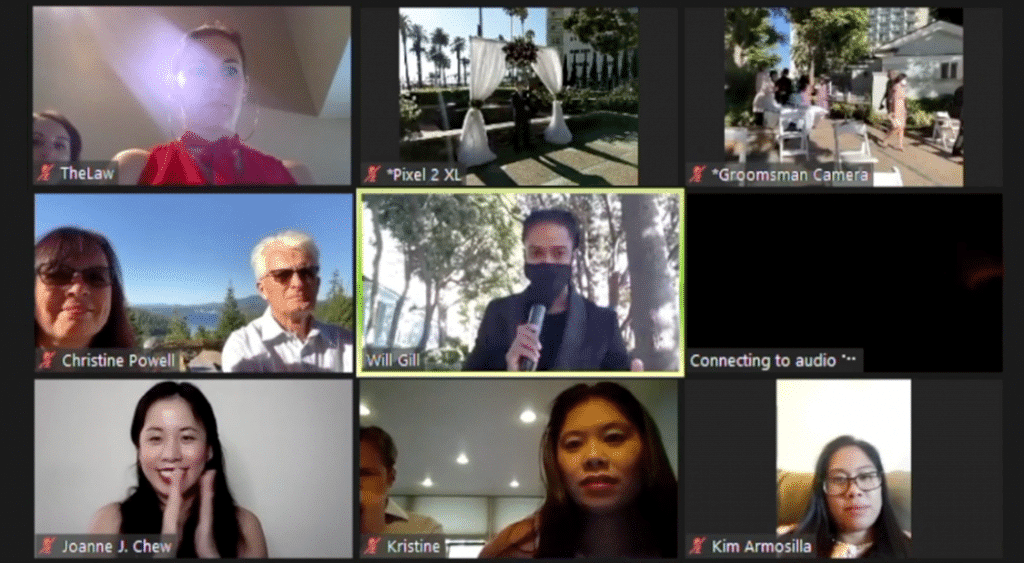 In April 2020, DJ Will Gill started an online event experience called ZoomDJs.com. The initial idea was to perform virtual DJ services to postponed wedding clients. Because of lockdowns and a stalled economy, DJ Will Gill knew that no one could afford a virtual DJ at live wedding DJ prices. Therefore, ZoomDJs.com quickly became a pro bono entertainment service for families and companies needing a little bit of entertainment and interaction in troubled times.
After charitable events and much online acclaim, ZoomDJs.com climbed to the #1 spot of Google and remains #1 globally on America's top search engine. Because of his ranking and quality performance, DJ Will Gill has performed his virtual event over 200 times worldwide, from Australia to Africa. If you are considering hosting a virtual event or conference check out ZoomDJs.com and book a virtual party DJ.
The pivot of DJ Will Gill and ZoomDJs.com has allowed him to connect with many of Santa Barbara's best wedding DJs. This includes DJ Malcolm Brinkley, DJ Lee, and DJ Kaaos. Through hard times, the pandemic has been shown to bring together the best wedding DJs around. All for the sake of keeping the world entertained and dancing.
---
5 Star Reviews
From Santa Barbara to San Luis Obispo, DJ Will Gill remains a central part of connecting people around the universal language that is music. As he successfully completes each event, be it live or virtual he is humbled by every five star Google review that comes in.
Absolutely the best! Will was DJ/emcee and Zoom host for our 2020 micro wedding. He invested so much of his own time to make our special day the best. He did a site survey to ensure data speed would support Zoom video. He arrived 2 hours early on day of to set up and do mic check and video test. And my Zoom guests absolutely loved him as their host. Two thumbs up for Will!

Tiffany Shiau
---
How To Get Santa Barbara Wedding DJ Gigs
Music is the most unforgettable part of a wedding. How do you get more DJ gigs? I'm honored to offer my steps to landing more DJ gigs! This blog highlights the steps to help you build yourself to book more wedding DJ gigs. If you've no idea where to begin, check out these 4 easy steps.
STEP 1: Build Your DJ Presence

Grow your wedding DJ business by putting your name out there. Showcase your talents at parties where you dont just play music, you perform. Word of mouth referrals are valuable, especially when you first enter the industry. Land referrals by letting everyone know you are in business. This includes friends and family members. Eventually, the circles inside inner circles will be looking for a DJ. Keep their eye on the prize that is you, the DJ.

STEP 2: Work A Variety of Events

Wedding couples are picky with their wedding vendors selection. A DJ must show knowledge and experience. This comes from working at a lot of events. As a novice, you want to seize every opportunity you are given. As you successfully complete DJ gigs, ask for 5 star reviews on Yelp, Google, Wedding Wire, and The Knot. All of this social media buzz will help put your name on the map and build trust.

STEP 3: Get Into The Wedding Industry

Once you build a nice resume of various events, steer towards wedding DJ gigs. Past clients are a great asset. Someone you've worked for knows someone who is having a wedding. If you provided top service at the event (and before), your clients will for sure refer you. Vendor networks throw event mixers throughout the year. Being present and keeping in conversation will bring about referrals other wedding professionals. Don't be shy. Know your worth. Grow your business.

STEP 4: Market Your Wedding DJ Business

Showcasing your brand will elevate your business. I won't divulge into SEO, but having a proper website will not only please visitors, but search engines as well. Social media apps like Instagram and Facebook will keep you fresh and relevant with followers. Get your wedding DJ brand out there! Run ads on Google & Instagram. Subscribe to wedding vendor lists on popular blogs. Wedding couples often seek wedding blogs for inspiration as they plan their wedding. Sites like WeddingChicks.com and JuneBugWeddings.com are just a few that have vendor lists you can become a part of.
Go Get Those Wedding DJ Gigs!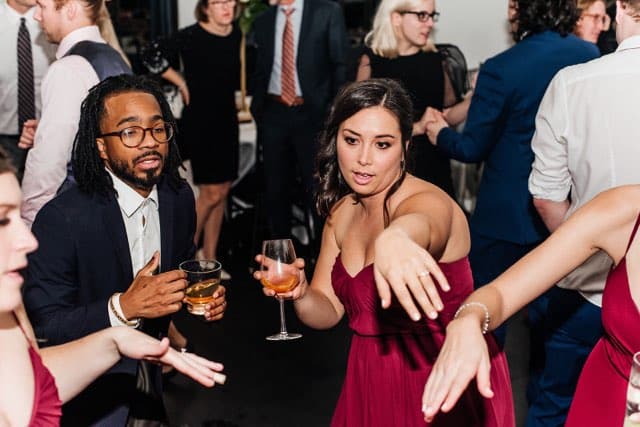 In summary, booking wedding DJ gigs doesn't have to be so tedious. I hope this article has helped. I've been performing live events since 2001. I started DJing weddings in 2005. That doesnt mean I conquered weddings in 4 years. I learned rather early how easy and lucrative they are. Now that you know, set your wedding DJ price, get out there, and get those wedding dance floor jumping!
For more DJ Tips check out my DJ tutorial page. Check out these steps on How To Get Corporate DJ Gigs.
Have your fairy tale wedding. Have your wedding cake and eat it too.
Home \ Wedding DJs \ The #1 Rated Wedding DJ in Santa Barbara
DJ Will Gill – Los Angeles Wedding DJ Video Reel
DJ Will Gill is a Wedding DJ serving Los Angeles, Orange County, Santa Barbara, and San Diego. His DJ style is open format. His emcee style combines charisma and charm. To get a sample of his unrivale…