About
DJ Will Gill is the highest rated of Wedding DJs in Los Angeles, Orange County, Santa Barbara, and San Diego. His DJ style is open format. His emcee style combines charisma and charm. To get a sample of his unrivaled style of entertainment, please check out the video below.
---
Contact
If you would like to make DJ Will Gill your wedding DJ in greater Los Angeles or if you just want to get rates and packages, please visit weddingdjslosangeles.com. Fill out the info, including wedding date, event hours, and your estimated guest size (to the best of your ability) and we'll get back to you right away. We look forward to being part of your wedding vendor team!
---
DJ Background
DJ Will Gill is an American DJ who has had residencies as local as West Hollywood and venues as far as Ibiza, Spain. He has spent the last 3 Superbowl's as Fox NFL Sunday's DJ. This includes Superbowl LIV in Miami, February 2020.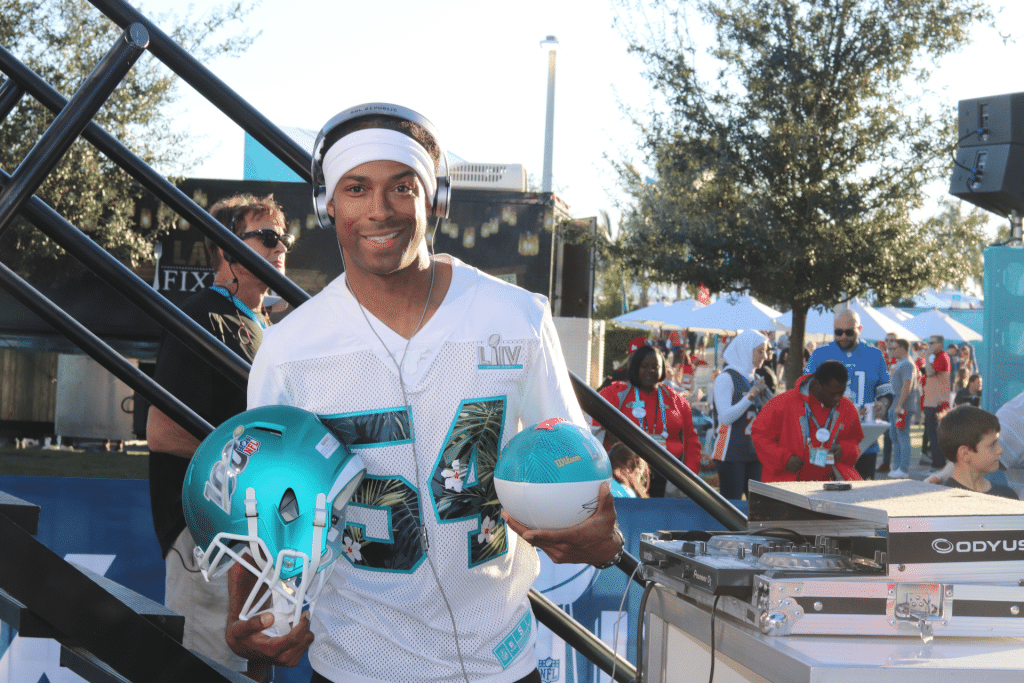 What makes his talents and performances stand out is that he naturally has fun while spinning. This creates an attractive enegry and spread of positivity throughout the guests. All of which makes for a comfortable and engaging DJ set. For a full list of notable DJ accomplishments, check out DJ Will Gill's IMDB page and DJ Will Gill's Wikipedia Page.
---
Los Angeles Wedding DJ Mixes
Wedding DJs in Los Angeles can be found far and wide. How do you know which one is right for you? You will want to start with the most important part of your wedding reception, the music. A Professional DJ has the ability to seamlessly blend songs, as well as genres, to make sure every single one of your wedding guests get out on the dance floor.
Do you have a nice size list of potential southern California wedding DJs for the wedding day? Start filtering by getting samples of their DJ style. Ask each wedding DJ company where you can hear some of their mixes.
For easy streaming access, most professional wedding DJs have a Mixcloud page. The above mixes are just a small sample. For the full list of multiple genres, check out DJ Will Gill's Mixcloud DJ sets.
---
Wedding Emcee Background
Most people don't know that Wedding DJs are also Wedding Emcees. While DJ Will Gill provides 5 star customer service using his turntables, it is the microphone and how he speaks to wedding guests that truly sets the tone for an epic wedding.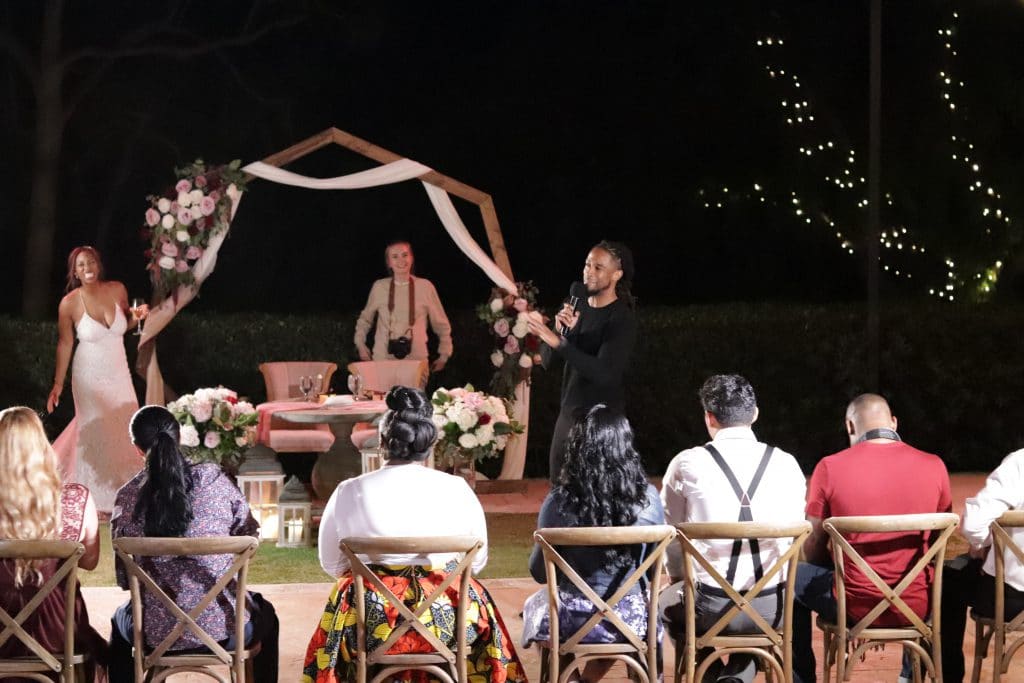 DJ Will Gill is comfortable speaking to a crowd of 20 or a crowd of 500 hundred. He has honed his craft working as the crowd warmup emcee for 7 seasons at NBC's The Voice and 2 seasons at The Kelly Clarkson Show.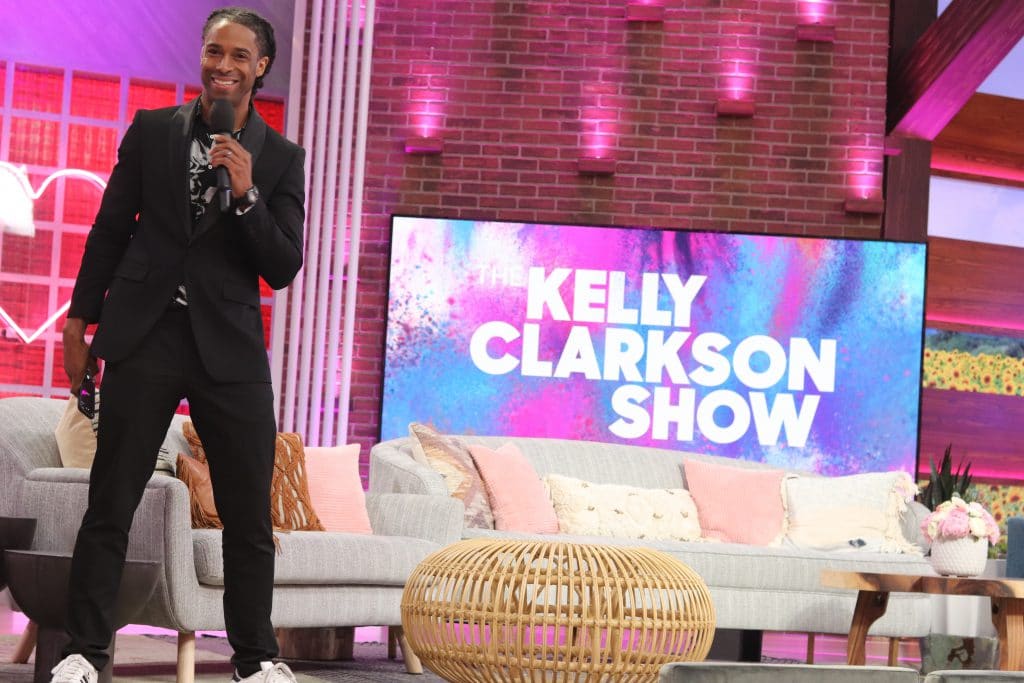 Whether the event is an Emmy award winning production or the most intimate and private of events, the job of the emcee remains the same. That job is to inspire energy within the crowd, motivate them to have good time, and keep them engaged throughout the timeline. This is what makes DJ Will Gill so versatile and confident in a room of multicultural strangers.
---
The Los Angeles Wedding DJ Pandemic Pivot
In 2020, the wedding industry came to a screeching halt. Wedding planning for all 2020 wedding couples were up in the air. Event planning companies were hit with postponements, cancellations, and refund requests. Just to stay relevant, DJ services quickly turned to online streaming platforms like Zoom, Instagram Live, and Twitch.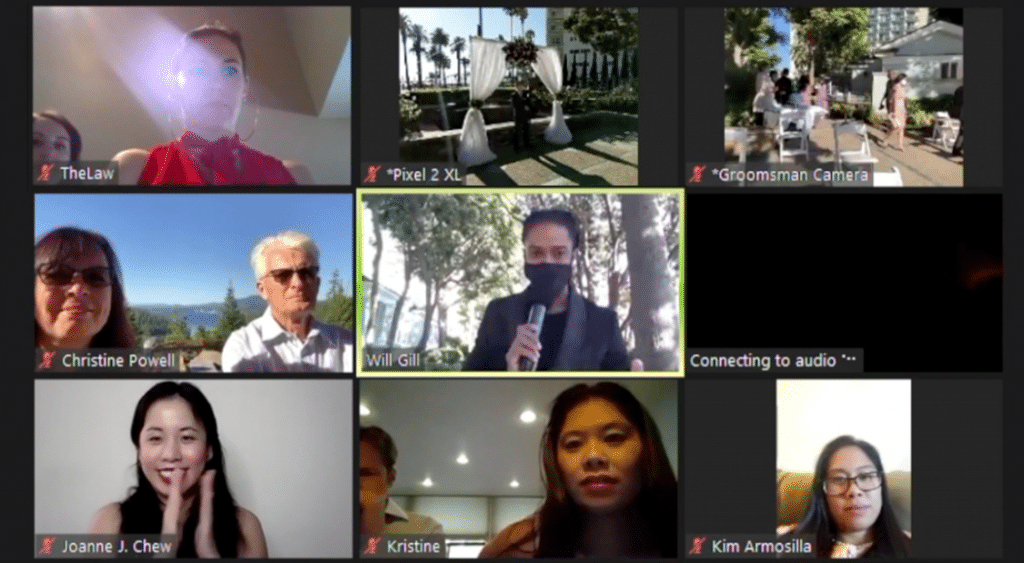 In April of 2020, DJ Will Gill created ZoomDJs.com, a virtual party DJ service. The original idea was to offer online party DJ services to current clients. Understanding the troubled economy and knowing many could not afford DJ services, ZoomDJs.com quickly became a pro bono service for families and kids needing a little bit of fun and entertainment in an uncertain time.
After many charitable events and much online buzz, DJ Will Gill quickly rose to the top of Google and still remains #1 worldwide on the most popular search engine. Because of this ranking, DJ Will Gill has performed online virtual parties with new clients worldwide, from Australia to Ireland. Check out the following if you would like to book a virtual party DJ.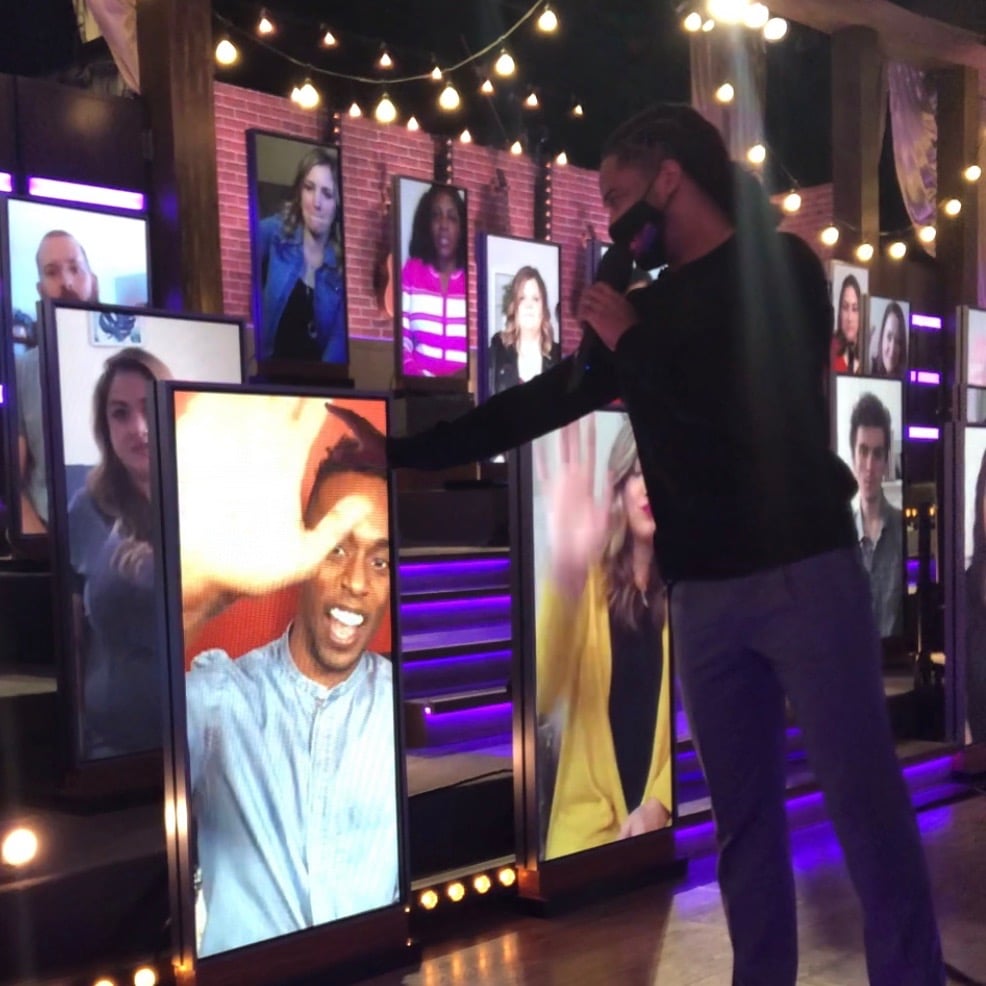 The pivot of DJ Will Gill has allowed him to also connect with many of Los Angeles best wedding DJs. This includes DJ Malcolm Brinkley, DJ Keelez, DJ Krieger, and DJ Aaron Free. The pandemic has brought out and brought together the best wedding DJs Los Angeles. All in the name of keeping the world dancing.
---
---
DJ MC Will Gill
The most versatile of black wedding DJs in Los Angeles is DJ Will Gill. His ability to bring a range of talents and professionalism to private parties makes him the top professional choice. Playing music is just one of his talents. His emcee charism and personality on the mic makes him a powerful addition to your event. His 20 plus years of experience in event entertainment means his knowledge of past and present is comparable to none.
Supporting black businesses is nothing new, yet nothing too familiar. Of the few African American wedding DJs, Los Angeles top choice for special events is DJ Will Gill. His ability to perform for any crowd works at all events including weddings, birthdays, corporate, and public events.
Top Wedding Reviews
Ask any photo booth vendors, wedding venues, or makeup artists about DJ Will Gill. If they have worked with him, they will acclaim about his energy, charisma, and positive take on any kind of event. Floral design and designers of wedding dresses can be seen on his Google review page. When it comes to your big day, DJ Will Gill treats real weddings as a time for celebration, love, and Deejaying.